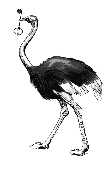 Lakini was set up in 2008, operating in Perthshire, Scotland. Neil Lindsay, MD, has over 15 years' experience in the renewable energy sector. We have developed a number of portfolios of wind energy and solar PV projects throughout the UK.
We manage the full project life cycle from site identification, securing the land, consenting process, financing and build out.
We provide specialist project management and business development for companies operating in the renewable energy sector and have worked for several UK PLC's and private investment funds.
Lakini Energy East Africa was set up in 2015, operating from Kenya, it is developing
renewable energy projects in Kenya and Malawi. These projects range from sub 1 MW private
PPA schemes to utility scale projects connecting in to the national grid.
Lakini have developed a network of associate companies and specialised consultants
that help ensure the successful delivery of projects.