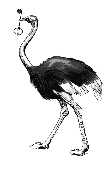 Having worked on over 50 renewable energy energy projects in the U.K. and Africa, Lakini is well placed to work with you to establish a successful project on your land.
We understand the demands of running a rural business and will work with you to ensure that any project compliments the on-going farming and land management activities.
With our past experience of working with landowners and developers, we have a thorough knowledge of whether a site would be suitable for either a Wind energy or Solar P.V. project.
Initially we will determine the "Four Pillars" that would support such a scheme


Once confirmed, Lakini will take the scheme through the screening (and if required scoping) process with the local authority and then prepare the planning application with supporting environmental and technical supporting information.


During this process, Lakini will liaise closely with your neighbours and the local community so that they are fully informed during the planning process. We will also secure the necessary grid connection for the scheme.
If you think that your land may be suitable for a Wind or Solar P.V. energy scheme, please contact us.
The development process and procedures followed by Lakini